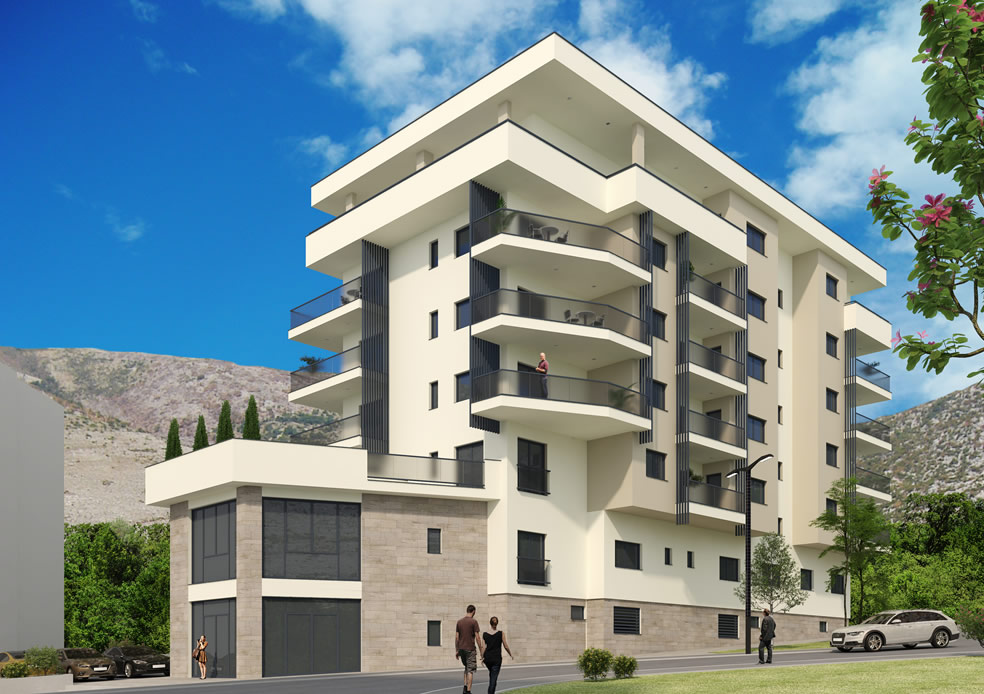 The
beginning
of
construction
of
building
6
in
Residential
and
business
complex
"Centar"
Published: 28.11.2018.

In the newly designed building Residential and business complex – Centar it has been planned to construct 7 residential buildings. In the first phase 2 residential objects are being built within which we can offer: studio apartments, one – bedroom, two – bedroom and three – bedroom apartments having the area which varies from 37 m2 to 135 m2. The planned number of floors is G+P+4+PE (garages+ground floor+stadard four floors+loft). 
The project envisages underground garages, as well as parking spaces above ground. On the ground floor of both buildings there are business premises. There are also panoramic terraces on top of each building, whereas swimming pools are envisaged to be built in both buildings.
The intended location for Residential and business complex – Centar is along the streets Kralja Petra I oslobodioca and Sokolska, that is on the site where previously used to be the building of Travunija.
In terms of sound and thermal insulation, the highest quality standards were met while designing this building. Walls in the kitchen and the bathroom, as well as halls, bathrooms and terraces are coated with first class ceramics. Oak parquet boards of different dimensions are provided in living rooms and bedrooms. Windows and balcony doors are made of PVC material. The facades are made of good quality insulation materials.
Entrances to the business premises and to the residential part of the building are made of Al profiles.  Entrance doors in the apartments are with anti – burglary protection, fire – resistant, with high level of security and additionally strenghtened. Interior doors are of first class quality. The apartments are equipped with outdoor and indoor air conditioning units.
Each apartment has its own water meter. The apartments are equipped with intercom systems with a video display. There is an electric elevator in the building which is adapted for use by persons with disabilities.